King of Kings
2012, dimension variable, 27 hand blown glass spheres

The song "King of Kings" played into a compressor by a trumpeter from the band of The Royal Danish Lifeguards transformed into glass spheres by a glassblower.
King of kings is the title of a song written by lieutenant Adolph von der Recke. It is from the buildup of the First War of Schleswig and was originally called "prayer for Denmark".
It was performed for the first time at a concert in Tivoli on the 16th of September 1848. The same year the people of Schleswig-Holstein had demanded free constitution and to be a part of the German confederation. The demand was rejected and Danish troops marched to Schleswig. The song has since been played, and still is, every time a killed Danish soldier returns.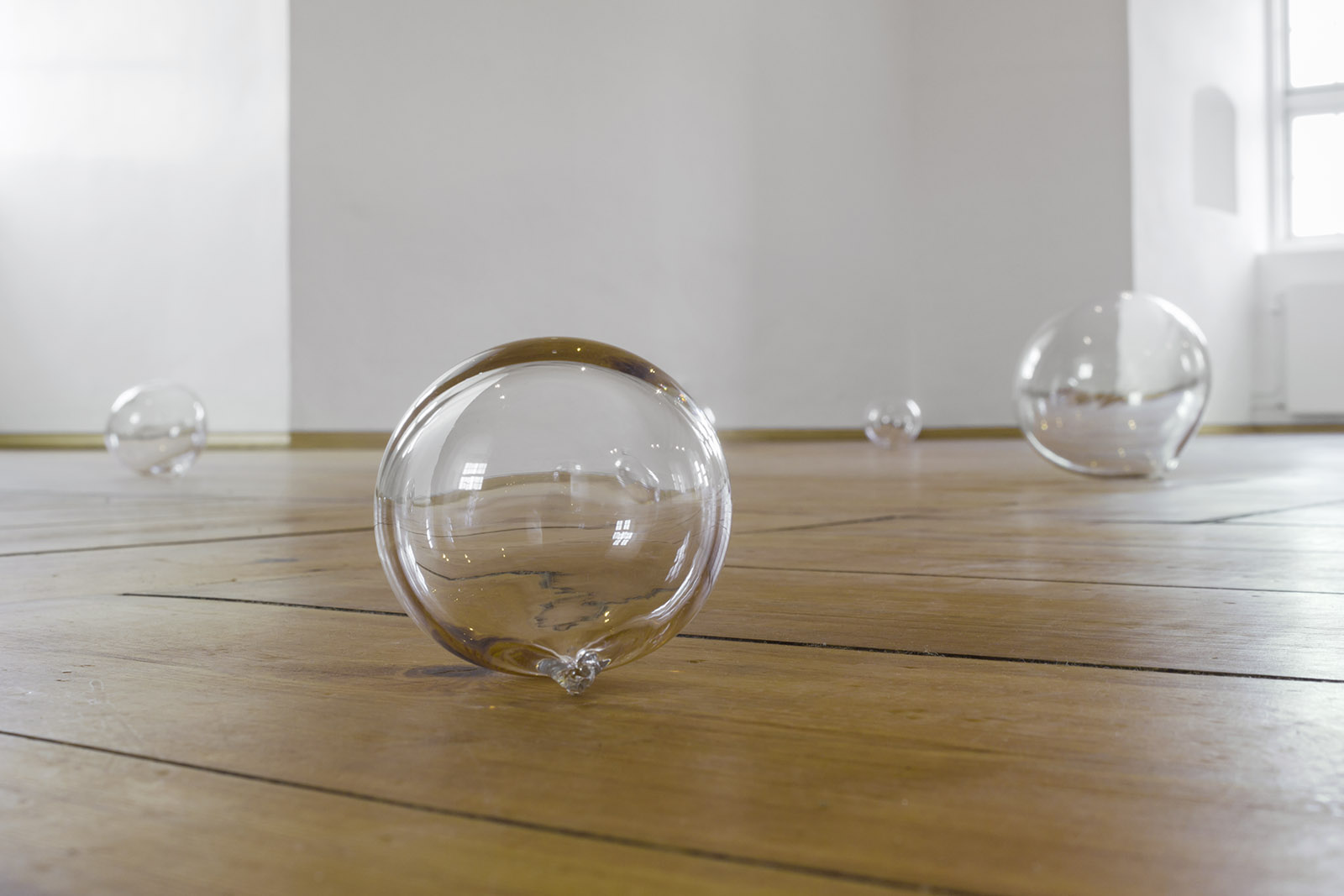 Kongernes konge
Tekst: Adolph Recke, 1848 Melodi: E. Horneman, 1848


Kongernes Konge ene du kan
skærme vort elskede Fædreneland Herre, du ene
kan Sejren os forlene.
Værn om vort herlige og ældgamle Dan
Slyng om os alle Enigheds Baand,
send fra din Himmel Begejstringens Aand Følg du i Fare
den tapre lille Skare,
løft over Hæren din velsignende Haand
Kærlige Fader, lyt tit vor Røst
Freden og Friheden smykke vor Kyst Rigdomme følge
med Snekken over Bølge,
Marken velsigne du med rigeste Høst
Herrernes Herre, mægtig og stor Naadig du høre vort bedende Kor Herre du ene
kan Sejren os forlene,
værn om vort herlige og ældgamle Nord